A thriving democracy needs the empowered participation of people in local, regional and national communities and organisations. That's why Trust Democracy was thrilled to host a Zoom workshop on 22 June 2022 featuring Sue Barker, the 2019 New Zealand Law Foundation International Research Fellow, on why charities, as private organisations that do public good, are worth it.
The video of Sue's presentation and her very detailed slides are below.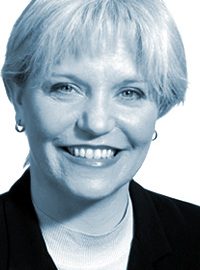 After 2 years of research, Sue's report Focus of Purpose – What Does a World-Leading Framework of Charities Law Look Like? was released by the New Zealand Law Foundation on 19 April 2022. Of its 70 recommendations, the most important is that the Government's review of the Charities Act 2005 be transferred to Te Aka Matua o te Ture – the Law Commission for an independent first principles review taking into account the wider legal framework applicable to charities.
On 2 June, Priyanca Radhakrishnan, the Minister for the Community and Voluntary Sector, announced the Government's intention to make changes to New Zealand's charities regime that will cover just 5 issues:
In short, the Government is not intending to address any of the major issues that the 2019 consultation with the sector raised and Sue questions whether the government's proposals will even deliver on their stated goals. She fears it could be many years before this piecemeal reform is revisited if the Charities Act is amended as proposed.
It's also possible that upcoming tax reform will propose removing the current income tax exemption for charities as the government seems to think that the tax exempt status costs them money.
And they ignore the fact that most jurisdictions do not tax the income of charities because there's no private benefit – they've overlooked the non-distribution constraint – nobody can make a private profit out of a charity lawfully and so, on that basis, the tax privileges are not a concession … just a proper adjustment of the tax base.

Sue Barker
Sue's presentation contrasts the 'narrow' paradigm underlying the restrictive government proposals with an 'enabling' regime envisioned by Sue's research and articulated by the sector during the 2019 consultation process.
Sadly, the narrow paradigm contributes to charities being seen as anachronistic, a deficits based, paternalistic, colonialist concept of handouts to the poor, and limited to assuaging need, and therefore forced to wait until people have fallen off a cliff before being able to help them … Yet, when the definition of charitable purpose is interpreted correctly, … it is strengths-based, capable of embracing innovation, prevention rather than merely cure, and supporting human flourishing in all its many manifestations.

Sue Barker
Sue believes the charitable sector is going to have to act together to achieve an enabling charities regime as the Government's reforms are being pushed through in a 'perfect storm'.
The funding/government-contracting environment is pitting charities against each other. … Charity Services has reasonably unbridled power to determine the nature and scope of the charitable sector but no meaningful accountability. There's no one to speak up for the sector as a result of structural issues. And … there's no formal process for the charitable sector to provide context to DIA advice.

Sue Barker
Trust Democracy would like to join with other workshop participants in sincerely thanking Sue for her ongoing charity-sector leadership. We would also like to acknowledge Dave Henderson, who recently retired after being one of our founding members, for his many contributions to the non-profit sector, including with Sue.
Updates
If you'd like to receive updates about the charities review, you can:
Video
Presentation slides
---
Support us
If you'd like to support the work of Trust Democracy, please click here.